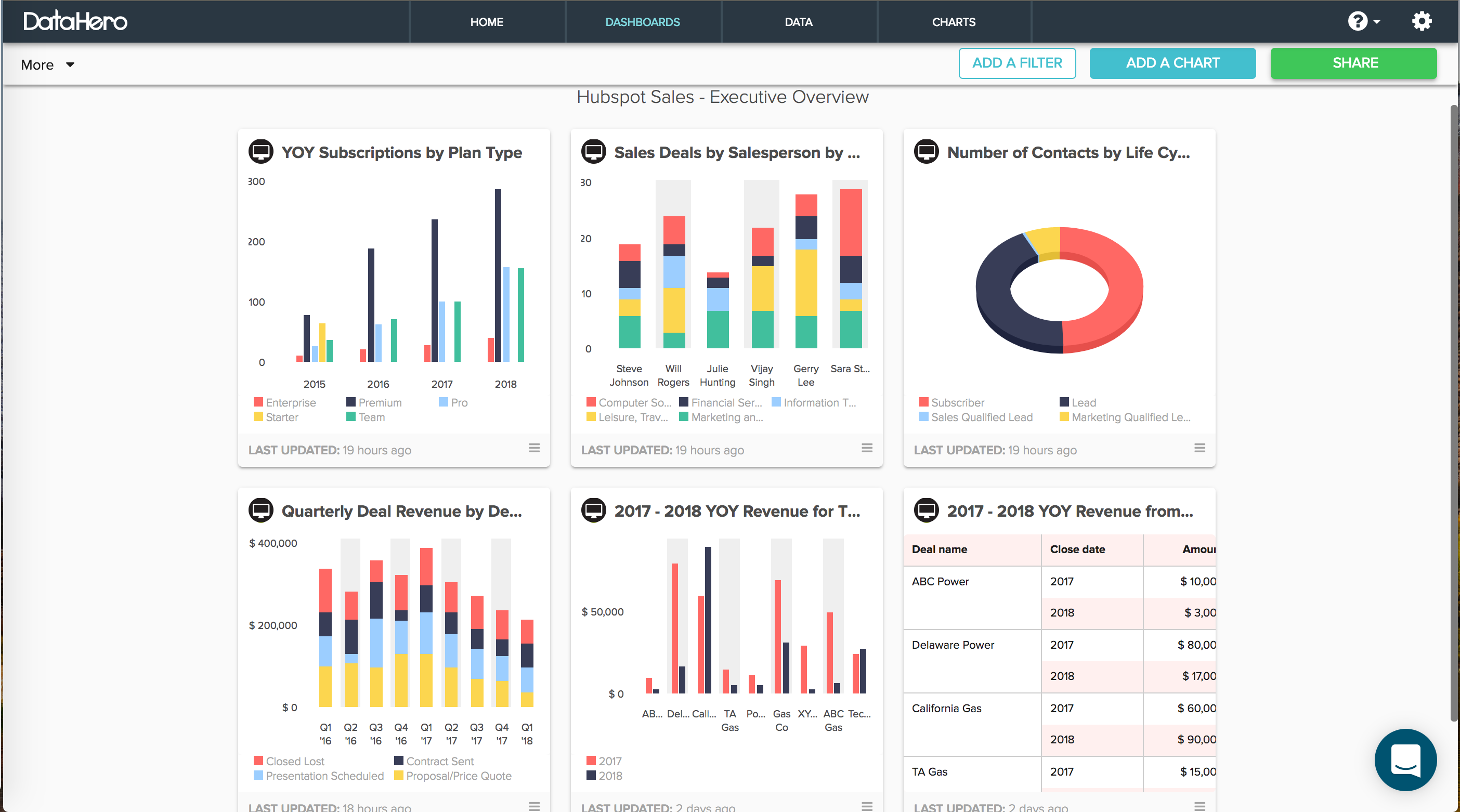 About HutSpot
HubSpot was created back in 2006, caught fire almost immediately with inbound marketing organizations and sales companies, and today enjoys an annual revenue that sits somewhere north of $513 million.
Helping startup companies better manage their CRM process from start to finish, the tools and technology baked right into the HubSpot platform make for an easy to use workflow, impressive social media integration, and a system that "just works" right out of the box.
One of the "killer features" of HubSpot is the marketing automation services that are provided. These are intended for small to midsized businesses that want to use online marketing more effectively while automating most of the heavy lifting, allowing them to scale rapidly with what works while abandoning that which doesn't.
What does Hubspot offer?
The online marketing tools provided through HubSpot are the bread and butter of the CRM, with top-tier email marketing tools included as well.
All of these sales and marketing solutions are integrated into the overall online CRM service of this platform, making it easy to deploy the right tool at the right time and making it even easier to automate the process with intelligent workflow design.
Reporting tools, analytics, and even VoIP integrations help to separate the HubSpot CRM from the rest of the pack. Integration between all of these disparate tools could be done a little better but all in all the HubSpot set up is pretty slick and easy to use.
Why HubSpot?
For starters, HubSpot is very much a leader in the world of online sales and marketing automation.
While plenty of CRM platforms provide some kind of email marketing built into their CRM system, HubSpot takes things to the next level. They offer that basic email integration but they also provide social media marketing tools, online marketing tools, and data and analytics that allow you to track key metrics to see what's working and abandon that which is in.
All of this under one hood really makes a difference and allow small to midsize businesses to expand their operations online pretty quickly.
On the flip side, even the cheapest of the HubSpot plans is going to set you back $50 a month which may or may not be worthwhile. More robust, more feature-rich, and more advanced plans are available as well but you can start to spend a lot of money with HubSpot that you wouldn't have spent with other small to midsize focused CRM solutions.