Looking for a POS system for your Restaurant? Compare the best Restaurant Software in Canada!
Top 10 Best Restaurant POS Systems Canada
We have reviewed quite a number of POS systems in Canada and we know that it can be difficult to choose the right system for your business.
To help you find the best option, we have compiled a list of our top 10 restaurant POS systems based on several different factors, including price and restaurant POS software features.
TouchBistro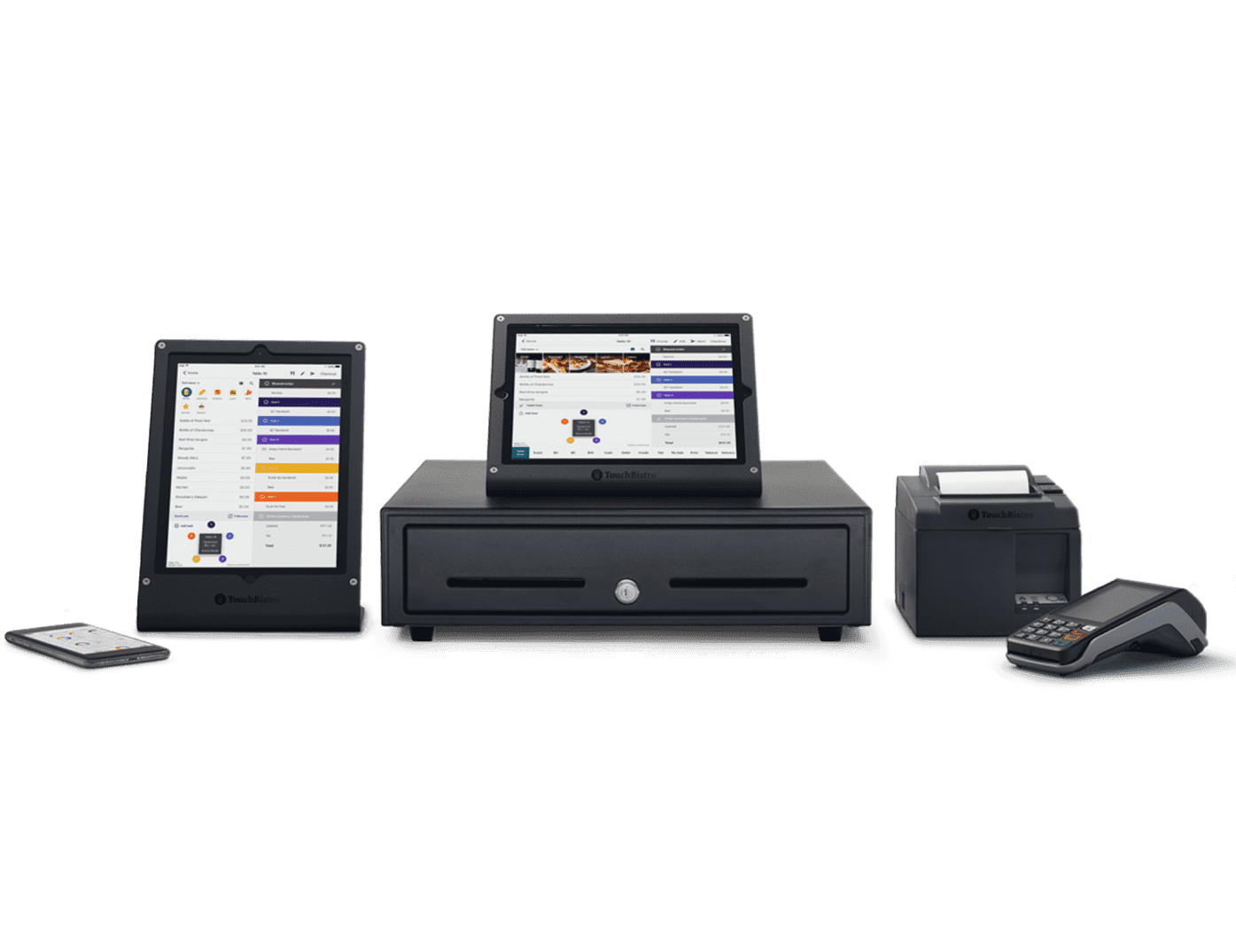 TouchBistro is a professional restaurant management system that comes with lots of features to improve your business. You will be able to manage items, staff schedules, billing and much more with this system.
The best part about TouchBistro is how it can help you increase sales since there are so many different ways to offer discounts and rewards for loyal customers.
The inventory management system in TouchBistro is also very easy to use and you will be able to save time by using this feature.
The pricing for TouchBistro starts at $59 per month, which is a great value for what you are getting. TouchBistro is one of the best restaurant POS systems on the market today.
Lightspeed Restaurant POS
Lightspeed Restaurant POS is one of the most popular systems on the market right now. This system can help you increase efficiency while also saving money on your food costs since there are so many features that help monitor inventory.
This will allow you to maintain a low food cost percentage and keep customers happy with fresh dishes. You will not have to worry about buying more food than you can sell since Lightspeed will let you know when it is time to re-order.
The best part about Lightspeed is that the system comes with free updates, which means there are no extra fees for new features.
You do have to pay an initial fee of $49 per month, but this is much lower than most other systems on the market. This is one of our top picks for restaurant POS systems.
Revel Systems
Revel Systems is another great option for restaurant and small business owners who want a versatile POS system. You will get lots of features with this system that you can use to make your employees' jobs easier.
You can manage servers, kitchen staff and more with this software so that you will always know where every dish is going once it leaves the kitchen.
Revel Systems makes your employees' jobs easier since it has a built-in scheduling system for effective employee management. You will also be able to create special offers for customers who use the system.
You can choose between three different pricing plans with Revel Systems. The cheapest plan starts at $49 per month and the most expensive one comes out to $109 per month, with the mid-range plan falling in between at $69 per month.
Upserve POS
Upserve POS is an excellent solution for retail and restaurant businesses that want to find a way to track customer orders and reduce food waste. This system will keep track of your entire menu so that you can quickly see what items are generating the best sales.
You will be able to quickly see where every item on your menu falls in terms of popularity. You will also be able to make changes to your menu based on this information so you can keep up with consumer trends.
There are no hidden fees with this system, which is one of the reasons why it's one of our top picks. You do have to pay an initial fee when you buy into a plan, but there are no monthly fees to worry about.
Square POS for Restaurants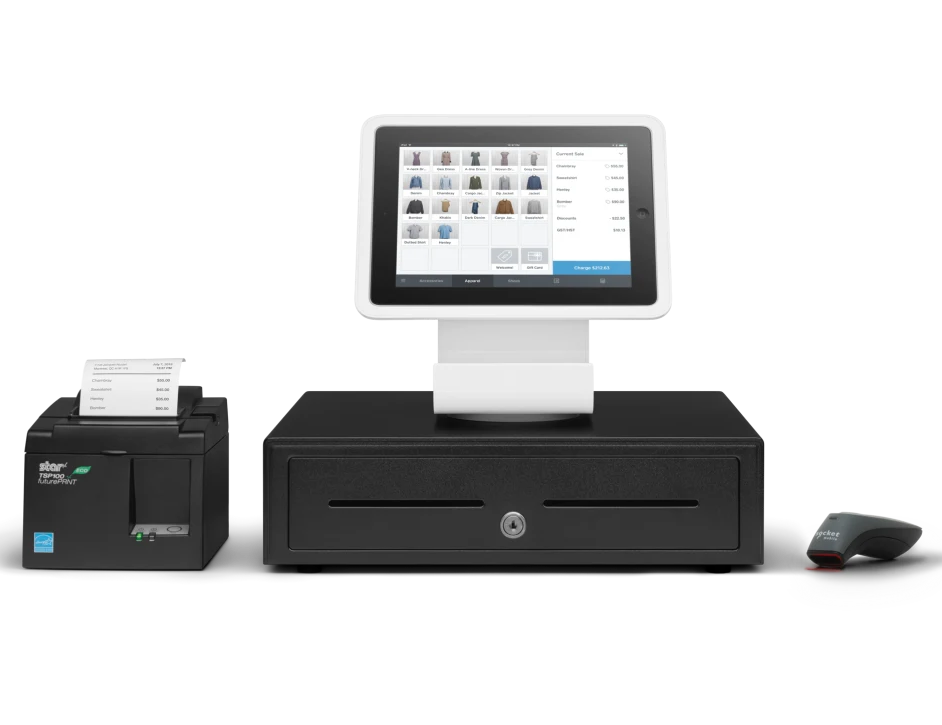 Square for Restaurants is one of the most popular solutions on the market today because it's easy to use. You can process payments through this system quickly and efficiently, which will allow you to serve customers faster.
This software comes with analytics that helps you track sales trends. The best part about this feature is that you can see how certain items impact sales so you can make decisions about what changes need to be made.
There are a few different plans available with Square for Restaurants and the cheapest option starts at $275 per month. This is one of the more expensive options on our list, but it offers a lot of value for restaurant owners who want a user-friendly system.
Maitre'D POS
Maitre'D POS is one of the best restaurant POS systems in Canada because it's integrated with many other services. You will be able to process payments through this system using multiple payment types like cash, debit and credit.
You can use Square if you choose to or input your own payment information through this system. Maitre'D POS also gives you access to a web-based version of the software so you can track customer orders even when you are on the go.
There is no initial fee for this software and it comes with free updates, which makes it an excellent choice for any restaurant owner who wants long-term value. You will have to pay a monthly fee, but this is relatively affordable at just $10 per month.
Toast POS
Toast POS is a good choice for restaurant owners who want the ability to process payments on their mobile devices. You can use an iOS or Android device to do this and you won't have to pay any extra fees in order to get access to this feature.
You will be able to track customer orders and keep up with inventory using this system. It's easy to use and it comes with customer support 24 hours per day, seven days per week. The initial cost is somewhat high at $399 for the basic package, but you do get a 30-day money-back guarantee.
With the Toast POS, the initial cost is high but you don't have to pay any monthly fees. This makes it a good choice for restaurant owners who want the freedom to upgrade later on if they need to do so.
Clover POS
Clover POS is one of the most popular options on the market today because it's very affordable for small restaurant businesses and also retail stores. You will get all of the basic features that you need to process payments and track customer orders so you can provide great service.
The best part about Clover is that the initial cost is less than $2,000. There are no monthly fees for this software, but you do have to pay transaction fees whenever you process a payment.
This is one of the most affordable options on our list today and it's perfect for entrepreneurs who want something that's easy to use.
Lavu POS
If you are looking for a restaurant POS system that is easy to use, Lavu POS is definitely worth checking out. This software comes with built-in reporting so you can see how certain products impact sales without any issues.
This isn't the most affordable option on this list but it does come with excellent support and training resources. You will also be able to process payments quickly with the integrated credit card processing option.
Lavu POS costs $119 per month, but it does come with support for unlimited employees and you won't have to pay any transaction fees even if your business is experiencing a lot of growth.
All in all, Lavu POS is one of the best options on the market today. The interface is easy to use and it comes with everything you need in a restaurant POS system.
Talech POS
If you want to use a restaurant POS system that also comes with an e-commerce component, Talech POS is the right solution for you. There are some other features included with this software including inventory management and reporting so you can stay on top of your business long-term. This is a perfect solution for smaller restaurants.
Talech POS comes with an intuitive interface and it allows you to offer discounts and manage tables seamlessly. You will be able to approve customer payments through this system easily. This feature makes it a great solution for busy restaurants.
The best part is that this software has a free version so you can try it before you buy it. There are also three different pricing options available so you can find the one that fits your budget. This is a cost-effective option that comes with unlimited data and it only costs $20 per month.

Features of  the Best Restaurant POS Systems
There are many POS software solutions on the market. What sets them apart is the features and the capabilities that they possess. Here are some of the key features that a good restaurant POS software needs to have:
Tracking Orders Fast and Accurately
One of the things crucial to a good restaurant management system is how fast you can get an order out to your customer while still serving them quickly. In addition, you want to be able to track online ordering transactions easily and accurately. It is not good if a customer has been waiting ten minutes for their order but the restaurant POS system shows that it has been ready for five minutes. This would make the restaurant loose a customer's trust and loyalty.
Be Able to Display Menu Items Quickly
When you are in a busy restaurant, the customer is definitely not going to wait for their server to go over the extensive menu to see what they want. They will simply say they do not need it and leave. That would be bad for a restaurant business because every customer that leaves without placing an order is revenue lost. No matter how fast a server is at taking, entering and delivering an order it would not help if the customer does not place one. It is important to have a management system that you know will allow for easy, quick menu navigation.
In addition, your POS system should be able to handle multiple menus from different restaurants or locations.  If a restaurant is short-staffed it would be difficult to have a manager dedicated just to looking up menu items. Having a system that can handle multiple menus from different places will help with decreasing wait times.
Handle Multiple Tabs in the Back Office
Having a good restaurant management system means being able to keep track of all aspects of your business. Having multiple tabs in the back office is crucial for this reason. You should be able to track sales, inventory, payroll, finance, marketing and your menu.
It is important that you are able to have these tasks done quickly even when you are busy with other things at the restaurant like taking orders or serving customers. Having a good POS system that can help you accomplish all of your daily tasks is crucial to having a successful restaurant.
Sale Prices and Discounts
It is important for a food establishment to be able to offer discounts and sale prices when appropriate. Whether you are trying to get rid of old stock or draw in new customers, offering these discounts and sales is a great way to boost revenue.
Your restaurant point of sale POS  should be able to manage these discounts and sales properly so that it does not get out of hand. Having an effective restaurant management system will allow you to do this while also reducing the chances of overselling or running out of stock.
Ability to Attract Customers with Mobile Solutions
Mobile solutions are crucial in the restaurant industry these days. There are so many people using their phones to look up restaurants and check out menus. This has massively increased competition between food establishments, which means you have to find ways to attract customers to your business. Having a good mobile solution is one way to do this.
Your POS system should be able to provide you with a mobile app so that your customers can look up your menu and place orders on their phones. The more business you bring in through the mobile market, the less likely they are to go somewhere else.
Handle Orders from Multiple Devices
The customers of today have a plethora of devices that they can order from. They may use their phones, tablets or laptops. If your restaurant POS system is not able to handle orders from all of these devices then you are going to lose out on revenue.
Your customers should be able to order food anywhere they go without having any issues. The more devices that they can use the better because it means they will probably place more orders due to the convenience factor.
Benefits of Having a Restaurant POS System
There are so many benefits of having a restaurant POS system that cannot be ignored. They can help you increase your productivity while decreasing wait times and effort.
You will also see an increase in sales and revenue because the POS system will help you handle discounts and sales more effectively. Here are some of the main benefits of a good restaurant POS system:
Menu Management
It can be hard to keep track of your menu when you have over 100 options that are constantly being added. This is where a new restaurant POS system comes in handy because it will help you easily manage the entire menu.
There are so many benefits to having good management tools, including adding new items quickly without spending too much money or time.
POS Software Update
A POS software update can help you get rid of any bugs you have been experiencing with the system and also include new features. These updates are usually free which is great news for restaurants.
Having this ability to upgrade your software at no cost will allow you to make more money since there will not be any problems holding back your business.
Customer Management and Loyalty Programs
Most restaurant POS systems will allow you to collect customer data, which can be used for customer loyalty programs and marketing campaigns. 
You can also use this information to see what items your customers like the most so that you will know what to include on the menu in the future.
This is a great way to make your customers feel appreciated while also boosting revenue since they are likely to return for more.
New Technology is Helping Restaurants
One of the best things about the restaurant industry is that it always has an influx of new technology to help run day-to-day operations. Things like POS systems can take some time to get used to, but once you get the hang of it, you will see why it is worth your time.
You should make sure to invest in a restaurant POS system if you want to improve your customer service and increase sales while saving money and time. This will help keep you ahead of the competition and ensure that your business is always profitable.
Inventory Management
It is always a good idea to keep an eye on your inventory so that you do not get stuck with the food you cannot sell. A POS system can help you easily monitor prices and expiration dates for all of your items.
You will be able to track how much inventory you currently have and compare it with previous sales, which can give you an idea of what items to buy more of.
This is the perfect solution for any restaurant owner who wants to see an increase in revenue by cutting back on food waste.
How to Choose a Restaurant POS for Your Business
When you are looking for a restaurant POS system, it's important to consider two things: price and functionality. You want to make sure that you don't spend too much money on a system with features that your business doesn't need.
The best way to do this is by choosing a software package that comes with almost everything you will need upfront. There should be no need to upgrade and this will help you save money because you won't have to pay for features that you will never use. Some of the key considerations to consider when picking a restaurant POS system include:
Your Business Needs
What kind of business do you have? How many employees will be using the POS system? How much money is your company willing to spend on a restaurant POS system? Are you planning to use your POS system on mobile devices or computers? These are pertinent questions to ask yourself when it comes to the choice of POS software.
Payment Processing Fees
Almost every restaurant POS system on the market today will allow you to process credit card payments. However, it's important that you consider how much these fees cost and what kind of convenience they offer. Some systems charge a percentage of the total transaction while others just charge a flat fee per swipe.
Customer Support
Look for a service that provides fast and effective support. You want something easy to contact for help whenever you run into any problems. It's also wise to look for a POS system that comes with full training resources so your staff can learn how to use it without issue.
Pricing
You will pay more depending on the features of the POS system you choose. Some of these systems come with almost everything you need, while others will require you to pay transaction fees or upgrade regularly. These can add up quickly and it's important to avoid this when possible.
It's also a good idea to take a look at reviews for the software you are considering before making any purchase. This is the best way to learn more about how well the POS system works and if it is easily compatible with your current hardware.
Hardware Requirements
It's also important to consider the hardware you need for your restaurant POS system. You will need a printer that is compatible with your software, but you also want to look at the speed of this printer and any special features it might have.
Make sure you can connect your POS system with existing devices like cash drawers or receipt printers before making a purchase so you don't have to spend more money.
Ease of Use
Many POS systems today come with an easy-to-use interface that your staff will enjoy using. You can usually find reviews online for the software you are considering and this is the best way to see if it works well on a daily basis.
Scalability
If you are opening a new restaurant, you will want to use a POS system that can be easily scaled up as your business expands. Look for something that will grow with your needs and make sure the software you choose is worth the money before making any purchase.
You also want to look at how easy it is to manage inventory with this POS system. You want the option to easily track what items are selling and how much you have left at any given time. This will help your business save money across the board as long as it is easy enough for everyone in your company to use.
Getting started with a POS system can be tough, but choosing one that works well for your needs doesn't have to be. A good restaurant POS system will make it easier for you to run your business without any issues down the road.
A POS system is a necessity for your restaurant if you want to run it as efficiently as possible, but finding one that works well can be difficult without the right questions and considerations.
How Much Does a Restaurant POS System Cost?
Most restaurant POS systems cost between $2,000 and $5,000 upfront. However, it's important to remember that there are transaction fees with most systems. These are usually around 2-3% per transaction, which can add up quickly depending on how many people you serve each day.
This means that the average POS system will cost restaurants between $40,000 and $100,000 per year in charges. If you have a smaller restaurant it might be better to look into an affordable one that costs less upfront, while a larger restaurant might benefit from the extra features of a more expensive system.