About Revel Systems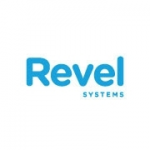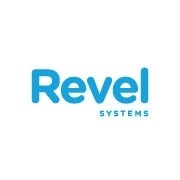 Revel began in 2010 and has been awarded two "Best Business App" awards in the time since then. First in 2012 at Macworld and again more recently from SFBT Tech Awards. It is an excellent system aimed mainly at large businesses and restaurant chains. Some of its customers include Goodwill, Smoothie King, and Cinnabon. With that in mind, it is easy to see just how well Revel POS scales to fit your needs. Revel is used by a lot of Canadian Retailers.
What Sets Revel Apart? Revel primarily targets itself towards medium to large scale operations. This means that it allows for easy scaling, but also requires more initial setup. This also means it is also more expensive than similar products targeted towards small businesses and restaurants.
Working with Revel Systems POS software
While Revel does still offer its regular monthly subscription-based service with their POS systems, it has also recently introduced Revel As A Service(RaaS). What sets this apart from the typical Revel subscription is that it is entirely setup, hosted, and maintained by Revel. It even replaces defective or malfunctioning hardware. This does not include equipment that was broken due to accident or neglect but does protect your devices beyond the manufacturer's warranty and makes exchanging it much faster and easier.
Both RaaS and the standard subscription offer 24/7 customer support, unlimited storage, software updates, and QuickBooks integration for easy tax preparation.
Large Scale Inventory
Since Revel mainly targets medium to large businesses, its inventory system is quite robust and can manage up to 500,000 SKUs. It is also built to allow for easy management of multiple locations.
Too Customizable for Small Business?
Revel is meant to support large businesses with teams of IT and management professionals on staff to assist in configuring the various customized options that are available. This means that, while a small business owner could set it up, it is better suited for organizations with the staff to handle the initial configuration.
Conclusion
Revel is an exceptional POS system for medium to large scale businesses, but costs and complexity make it less than ideal for small business.