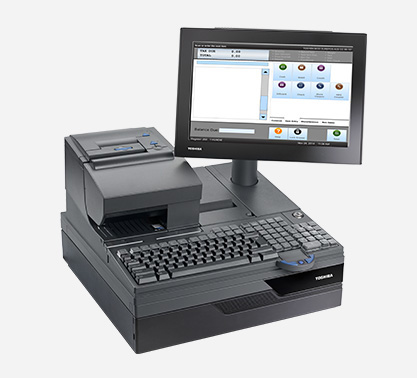 About Toshiba POS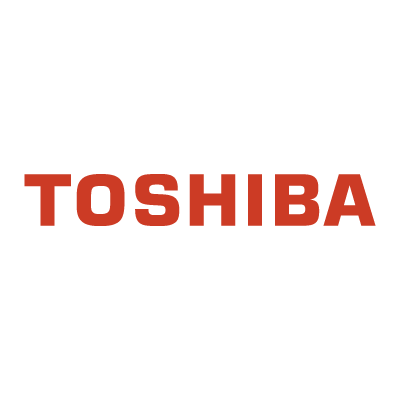 The Toshiba POS series is a line of full touchscreen POS systems. The devices are anything but heavy-duty and are surprisingly affordable for small businesses, entrepreneurs, or startup companies that have tight budgets. These machines run on the Windows Embedded Standard 7 operating system. They also have several configuration options to choose from, ranging from single-touch to multi-touch screens.  
The POS devices are also fully customizable from a software perspective, letting you adjust the Windows 7 taskbar and even changing the startup screen. Toshiba's POS systems come in two distinct styles, an all-in-one, and a traditional tower. The all-in-one style is great for businesses that are looking to save some desk space or really want a sleek machine sitting out in the open.  
Even though it doesn't have as many expansion options as a traditional tower, it is still a very powerful computer. The screen has a 16:9 ratio with LED backlighting and can be configured between 5 and 10 point multi-touch. The POS all-in-one systems come in three models, the 42″, 50″, and 55″ class screens.
Waarom de rating
Full Touchscreen Capability
Toshiba prides itself on bringing innovative technology to the small business market, and that's what they've done here with the POS system. These devices are only available in touchscreen models. Not only that but they can be configured between 5 and 10-points, making them suitable for everything from restaurants or retail stores to bars and nightclubs.
Intel Atom Quad-Core Processor
Again, Toshiba is bringing a lot of power in this small package. Each POS system comes with an Intel Atom Quad-Core processor or better. You can even configure your machine with up to 4GB of RAM for high-demand applications like restaurant menus, analytics, or other software-intensive uses.
Standard Windows Embedded Standard 7
Toshiba does not disappoint with its operating system decision either. The POS machines come standard with a full version of Windows Embedded Standard 7 and are upgradable to 8.1 (for free). This versatile OS allows for a wide range of applications with little to no modification.
Standard Ports & Slots
The Toshiba POS systems are very flexible and widely adaptable machines, but no machine is perfect. The POS all-in-one devices come standard with four USB 2.0 ports, two for the touchscreen monitor and two on the rear. As for the traditional tower, the device comes with six standard USB 2.0 ports and even a legacy keyboard/mouse PS2 port if you need it.
Toshiba POS Pricing & Our verdict
Pricing
The Toshiba POS is a very affordable small business POS system. You can configure your machine online or speak with one of their representatives to get just the right device for your Canadian business.
42″ All-in-one – Starts at $1,898
Tower – Starts at $2,198
Our Verdict
With the release of POS, Toshiba is bringing advanced technology to a small business market that needs it and understands its value. The all-in-one touchscreen systems give the user a sleek interface with full Windows compatibility right out of the box. This system is also customizable through software for restaurant menus, inventory management, or any number of custom applications.
The traditional tower is a great solution for traditional computers and cash registers, but it's going to be more expensive than your standard all-in-one machine. All in all, Toshiba has created a great small business POS system with the POS line-up. If you are looking to upgrade or need a reliable machine, look no further than Toshiba and the POS line-up.
Beschikbaar in de volgende winkels