Vend by Lightspeed POS reviews
About Vend by Lightspeed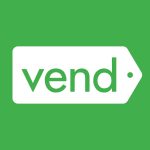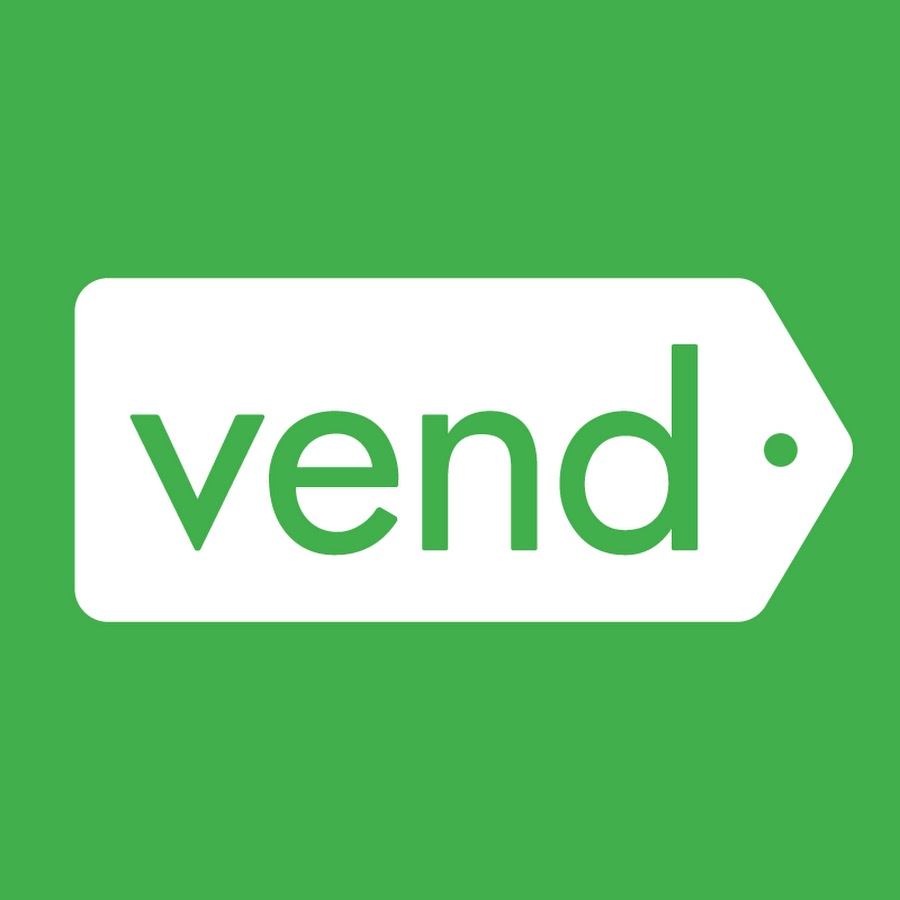 Vend is one of the most popular restaurant POS systems on the market today, the beauty of the Vend environment comes from its simplicity and its extensibility – available anywhere, at any time, and with unlimited accessibility thanks to its cloud computing background.
Originally intended to be an e-commerce only platform, Vend has slowly transitioned away from being a "single-purpose" kind of POS to something that can suit all different types of businesses, including restaurants, cafés, and the like.
Best of all, this particular platform is designed to accommodate everything from a single store to more than 20 different locations all inside of one slick, easy-to-use administrative backend.
Vend offers a number of features that make it a good fit for businesses in a variety of different industries, including restaurants and cafes. Read on to find out if Vend is the POS system for you.
Combine that with the fact that Vend can be used on iPad and iOS devices as well as Mac and PC devices and you're looking at a feature set here that just works right out of the box.
Who is Vend POS Ideal For?
Vend is ideal for businesses of all sizes, but it is especially well-suited for small businesses. The cloud-based nature of the system makes it easy to set up and use, and there are no complicated hardware requirements. 
Vend offers a wide range of features that can be customized to meet the needs of your business. Businesses with a high volume of sales will benefit from Vend because it can handle large numbers of customers in a short amount of time. The web-based platform also makes it easy to manage your business even when you are on the go. Vend retail business POS is packed with features that make it a great fit for businesses in a variety of industries. 
Key Benefits of Vend POS
Fast & Easy, Cloud-Based POS
Vend is fast and easy to set up and use. You can be up and running in minutes, without the need for any hardware or software installation. Vend is also cloud-based, which means you can access it from anywhere with an internet connection.
Multi-Location Management
Vend makes managing multiple locations a breeze. You can create and manage all your locations from a single admin backend, and get real-time insights into sales, inventory counts, and customer data across your entire business.
Inventory Management
Vend's inventory management features are top-notch. You can easily track stock levels and set up automatic replenishment orders, so you never run out of inventory.
Customer Management
Vend's customer management features are second to none. You can create detailed customer profiles, track purchase histories, and send targeted marketing messages to specific customers or customer groups.
Reporting & Analytics
Vend provides powerful reporting and analytics features so you can track sales and inventory trends, identify top-selling products, and spot areas of your business that need improvement.
Ecommerce Integrations
Vend makes it easy to sell online and in-store, by letting you connect with major eCommerce providers like Shopify, BigCommerce, Magento, and Squarespace. It provides a seamless online e-commerce setup.
Key Features: Vend POS Review
If you are looking for an affordable and efficient (POS) system, Vend is a great option. This cloud-based POS system is easy to use and can be accessed from any computer or mobile device. Let's dive into the key features
Sleek and Modern Interface
POS systems can sometimes have a clunky interface, which is frustrating for a small business owner who needs the system to be stable but also wants it to look nice. Fortunately, Vend is both functional and great-looking. Vend offers professional services and business intelligence interfaces. The clean layout allows you to enter items quickly and easily without feeling overwhelmed by extra information that gets in the way.
Free Upgrades 
Upgrading to a new version of your Vend POS can be expensive, which is why so many business owners avoid doing so. Fortunately, with Vend, upgrades are free! That means you won't have to worry about shelling out money for something that you might only need in the short term. You'll always have access to the most up-to-date features and tools.
Cloud-Based System
One of the best things about Vend is that it is a cloud-based system. This means that all your data is stored online, which eliminates the need for you to back it up manually or worry about losing your information if your computer crashes.
It also means that you can access your inventory, sales reports, and more from any computer or mobile Vend register iPad app with internet access.
Low Fees Vend POS
Upfront costs for cloud-based POS systems are low because there is no specialized hardware to buy. However, Vend goes even further by offering competitive pricing plans.
You'll only pay for the features you need, which makes it a great option for businesses of all sizes.
Why Choose Vend POS
The ability to manage so many different locations all in one single administrative backend, providing you with the data and access to the information you need across the entirety of your businesses, is a huge advantage for Vend. Instead of having to manage multiple POS back ends at once, combing through a lot of redundant data, and adding a lot of extra effort to your workflow you'll find everything you need inside of this single location set up. It doesn't get a lot more streamlined or simplified than this. Vend's customer service is also exceptional and reliable.
Read all about the key benefits of Vend retail POS software above in the "Key Benefits of Vend POS" block.
Point of Sale Hardware Integrations
The supported hardware integrations allow Vend to work seamlessly with any device you're currently using (including iOS devices) as long as you have the hardware connected.
The setup is streamlined and simple, requiring no unnecessary effort or complex details to get everything up and running. The good news is that you do not have to have advanced excel knowledge to run your business.
Once you're connected with all of the available hardware integrations most retail business owners will find that Vend POS work perfectly with what they're currently using without any issues at all. This is a huge advantage for those who are accustomed to having things just work without any additional issues or hassles.
The physical hardware that is available for use with the Vend software is vast and inclusive. If you purchase a machine from one of their partners it's likely they will have every available hardware option available for you to choose from.
The Vend POS allows you to manage all of your different locations with ease, keeping everything streamlined and simplified without adding a lot of unnecessary work into the equation.
With a Vend POS up and running at each location it becomes much easier to keep track of inventory across multiple storefronts as well as keep track of what's happening at each individual checkout. This is a valuable tool if you're running more than one location, even if it's just around the corner from your home.
Vend Point of Sale System Pricing & Plans
Vend offers its users three different licensing options to choose from; Lite, Pro, and Enterprise.
Vend POS Lite
The Lite plan is designed for business owners who have a small number of employees and who are looking for a system that can help them manage their inventory, sales, and customer details. This plan is priced at $99/month and includes all of the core features of the Vend POS.
Vend POS Pro
The Pro plan is designed for businesses that have a medium number of employees and who are looking for a system that can help them manage their inventory, sales, customer data, and employee data. This plan is priced at $129/month and includes all of the core features of the Vend POS system as well as additional features like Employee Management and Advanced Reporting.
Vend Enterprise
The Enterprise plan is designed for businesses that have a large number of employees and who are looking for a system that can help them manage their inventory, sales, customer info, employee data, and purchasing data. This plan is priced starts $299/month and includes all of the core features of the Vend system as well as additional features like Employee Management, Advanced Reporting, Purchase Order Integration, Multi-Location, and Inventory Management for such a great cost.
Vend POS Drawbacks
There are a few drawbacks to Vend POS that small and medium business owners should be aware of.
First, the software can be expensive, depending on the features you need. There is also a monthly subscription fee and additional fees for card processing. And while Vend does offer a lot of features, it may not be the best option for businesses that need an advanced inventory count system or complex reporting.
The biggest drawback for Vend (from a restaurant owner standpoint, at least) is that it isn't designed for the hospitality or food service business specifically.
Despite these drawbacks, Vend POS does have a lot to offer businesses of all sizes. This only online software is easy to use and can be adapted to fit almost any type of small business. It also offers a wide range of features, from basic point-of-sale functionality to a more advanced inventory correction system and reporting features. So if you're looking for a comprehensive and easy-to-use system, Vend is a good option to consider. As we mentioned above, there are a lot of tools that make this an attractive option for restaurants, cafés, bars, and the like but this is taking a more holistic approach to retail in general from a POS standpoint.
Final Verdict 
All told, folks appreciate the flexibility, adaptability, and extensibility of the Vend environment – and for good reason.
This is a solid POS even if it isn't specifically engineered with restaurants and those types of businesses in mind.