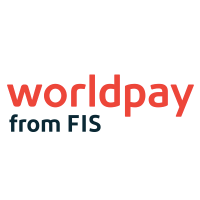 About Worldpay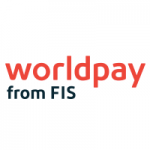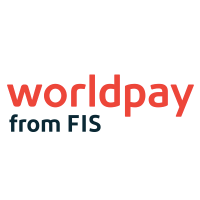 Worldpay is a worldwide payment processing company with over 20 years of experience in the industry.  It offers credit card terminals for merchants, including physical and virtual options as well as mobile solutions.  These terminals offer several benefits for merchants, not least of which is the ability to accept EMV chip cards and contactless payments such as Apple Pay, Android Pay, and Samsung Pay.
Worldpay is known for its partnerships with many large retailers throughout the world.  Many of these companies have physical stores but also use Worldpay to process their online sales.   Some examples of partnered companies include Foot Locker, Debenhams (UK department store),  Marks and Spencer, Game and Gamestation (UK gaming retailers), and Tesco.com (UK grocery store).
Many of the benefits of using Worldpay, such as credit card processing and EMV compliance, are not directly related to its POS system but they do provide added value for merchants who use it.  However, one of the major benefits is having access to a comprehensive POS in addition to payment processing capabilities.
Waarom de rating
POS Hardware
Worldpay offers a range of different POS terminals so merchants can choose one to meet their needs. The hardware options include physical and virtual solutions, including tablet systems such as the Apple iPad running the Worldpay Retail app, as well as traditional POS systems such as the Verifone VX520.
Seamless Integration with Existing Systems
Since Worldpay is partnered with several POS providers, merchants who use these systems can choose to add credit card processing capabilities without switching payment terminals. They simply add a Worldpay subscription and connect it to their existing POS.
Accept Pen-based Cards, Contactless Payments
In addition to chip card processing, Worldpay is also able to accept contactless payments such as those from Apple Pay, Android Pay, and Samsung Pay. These methods of payment are increasing in popularity so being able to process them means merchants can reach more customers.
Fraud Protection
Since Worldpay is a larger, well-established payment processing company, it has fraud protection on par with the major credit card brands as well as anti-fraud tools designed for businesses. This helps merchants protect themselves from loss due to fraud without having to deal with expensive chargebacks.
Customer Support and Reporting
Worldpay has a well-established customer support team who can help merchants with any problems they have as well as provide them with regular reports on their transactions.
Worldpay POS Costs and Fees & Our Verdict
While the exact pricing will depend on the amount of processing volume merchants have, here are some sample costs:
Virtual Terminals – $20 – $25 + 2.69% per transaction
Physical Terminals – $65.00/month + $0.1875/transaction
Virtual POS Systems – $35 – $40 + 2.95% per transaction
Our Verdict
Worldpay POS is an exceptional tool for merchants looking for a comprehensive POS solution that is also able to provide them with credit card processing capabilities. However, the price point may be too high for smaller companies or those who do not have full-time employees devoted to running their businesses.
If you are a new merchant without an existing POS system and want both payment processing and basic POS capabilities in one, then Worldpay is a great option. However, if you already have an existing POS system or want more complex features such as loyalty programs and inventory management, there are better options available for either the same cost or less.