Modern problems require modern solutions. A few centuries ago, a shop or a restaurant would probably have one manager, one employee, and one cashier who is most probably good with math.
 Today, payment methods and preferences have evolved, and people frequent the various markets more than ever, so, a cashier who is probably good with math would struggle in a crowded retail shop where people are in a hurry, and are unlikely to tolerate mistakes. 
One of the solutions is a cash register. Certainly, it can be a convenient tool to refer to prices and specific offers and options, but it is only handy in limited situations, such as small shops, or retailers with very limited options and clientele. 
Moreover, a cash register, or any device with large, deep buttons alike, isn't necessarily the most hygienic option out there (remember Coronavirus?) and it can slow the entire payment procedure down. It is not quick to update either, and once it stops working for any reason, your customer has to wait a little longer—and we do not want that!
The most convenient solution that innovators have come up with is a POS machine. POS stands for Point of Sale. When you pay, you initiate the process of the POS transaction, which is a systematic transaction that occurs between a merchant and a customer while purchasing a product. 
Simply put, POS is a machine that combines a POS hardware and a POS software. If you are planning to start a business and looking for the best POS machine for you, we can definitely help! We will spare you the extra fuss and equip you with the best and most straightforward understanding of POS definitions, types, performances, and utility, so keep on reading! 
What is a POS (Point of sale) system?
If you have already started reading about the POS system, you have certainly come across the term "POS terminal". Both POS system and POS terminal may be used interchangeably, but there is a slight difference between them. 
POS terminal is a more precise term. It refers to the electronic machine that performs and processes the transaction. You may recognize a POS machine if you encounter a touch screen that is connected to a receipt printer, cash drawer, a scanner for barcodes, and, for more advanced machines, a credit card reader and, for more advanced machines, a connected iPad to sync and store your data through special apps. More advanced POS systems are usually found in luxurious retail shops or malls, as they provide easier access to information and faster processing. 
All POS machines use a POS software to function. In short, a POS system is a combination of a POS machine and POS software. This system allows the transaction between the customer and the merchant. It is used in restaurants, retail shops, small and large and small vendors, malls, and so forth. 
A POS is a quick and easy device that you can use to adjust prices, create and customize menus, and much more! It is a much more convenient device that manual registers or even cash registers.
 You may think that all POS systems are the same, but trust me- they're really not! To each business its convenient system. The following section will explain the types of POS systems.
Types of POS Systems
Restaurant POS systems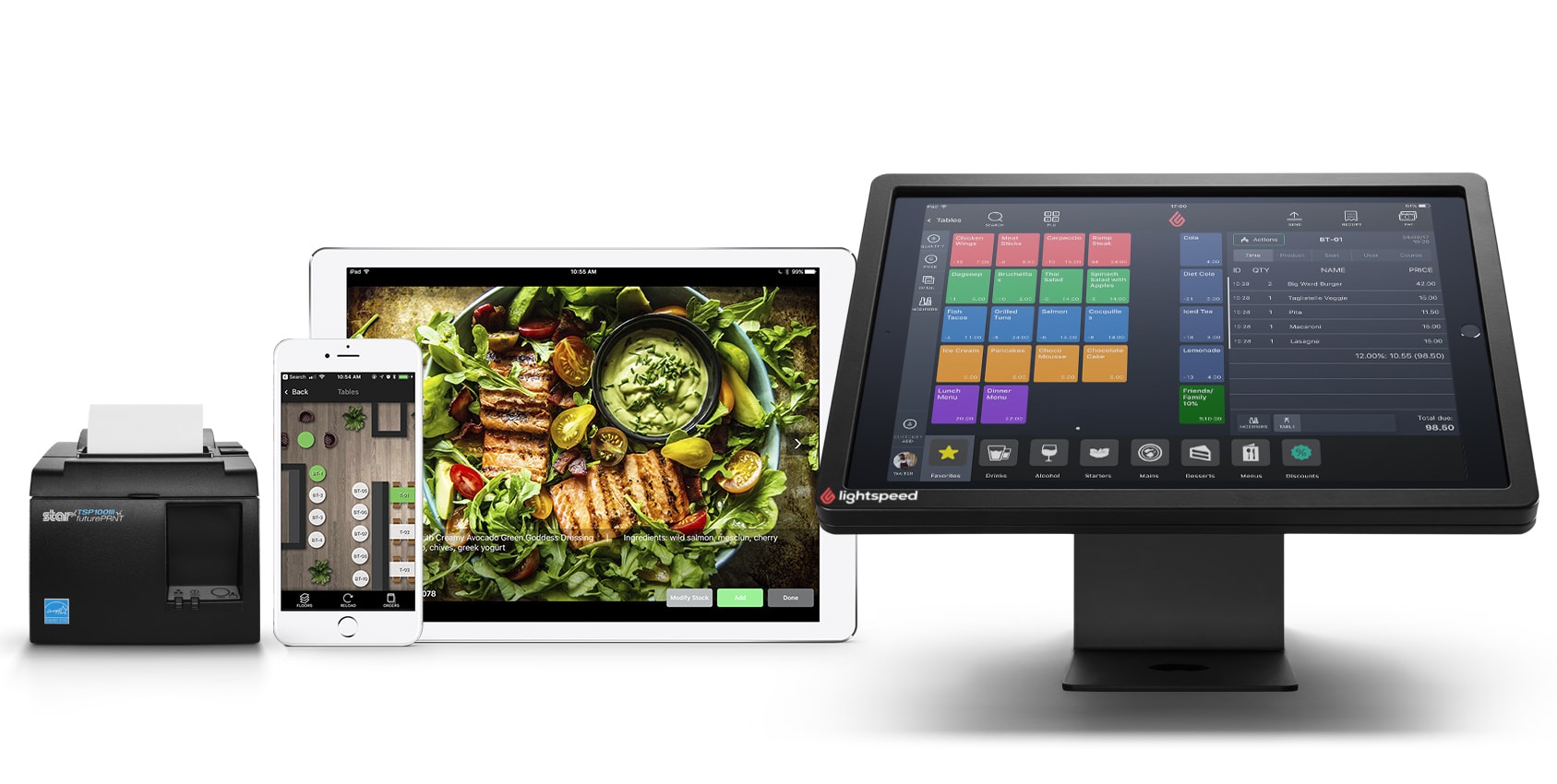 Traditional payment methods definitely do not work in modern restaurants anymore as payment methods have multiplied. We now need a machine that can track data, and process both cash and credit card payments in timely manners. For most restaurants, financial reports are necessary to track the restaurant's daily transactions, and a POS system can get the job done! 
Every one of us has experienced at least once the frustrating scene of a highly confused waiter who's struggling to take orders, replace orders, fix issues, ask customers about their feedback, etc. 
The accident of delaying orders or even worse, some of them don't even make it to the kitchen, is more recurrent than you think. Because waiters deserve a break and should only work as their human capacity permits, restaurant POS systems are here to help! They spare the waiter and the entire staff some time and effort because they can take orders and send them directly to a kitchen printer.
 The POS system will also let you know if the food you requested is still available and keep you posted about food usage and the time your order would take to be ready.
Good management of restaurants requires excellent flexibility. If you want to run a successful restaurant, you need to accept all types of payment methods and educate yourself on the differences between them so you could have a decent idea about how people want to pay for services. 
Whether you own a small pizza shop, a take-out, a fast-food restaurant or a luxurious, full-service restaurant, a POS system is vital for your business, so it can run smoothly and with minimal errors. You will not regret investing in a high-quality POS system, trust us! There is a reason why many restaurants are thriving!
Certainly, many restaurants have a budget to respect and manage according to their needs. Sometimes, a restaurant can go a little overboard with certain ingredients that are not only overpriced, but also not much needed in most recipes. Some ingredients cannot be frozen. 
POS systems have a feature called "inventory management', which estimates recipe costing, recommends adequate pricing, and regulates the overall budget based on the demands of the customers and availability of goods.
 However, this is not all POS systems can do! A modern POS can help you with much more: they can track food availability in your restaurant, order goods online, edit menus, save customers' data, manage sales and special offers, and perform all the tasks relevant to restaurant marketing.
 Obviously, not all points of sale perform the same way, so you need to invest in a POS that will save you time, money, effort, and last you a long time. 
One of our favorite POS tasks is sending orders to the kitchen directly! As we mentioned earlier, we are no strangers to the confused staff scene. Many of them handwrite orders, and then try to change them when the customer changes their mind. Things tend to get messy and frustrating: orders get to the kitchen inconsistently, the chef may confuse what order came first-it happens, it's human! 
However, if you can purchase a machine that can spare you the extra fuss and guarantee staff efficiency, errors reduction, and timely food prep, then why not? Since orders and items of the menu are sent to the kitchen with no required medium, the staff can do a much better job managing other tasks. 
Let us not forget that frustration and anxiety at workplace can be contagious, so, if the waiters' staff is nervous, the kitchen's staff will also feel nervous. Orders may not be prepped fast enough, and the customer will end up bored and unsatisfied.
 Remember, a customer can feel the staff's nervousness, which could cause uneasiness and discomfort. You will for sure lose your customers as a consequence. That is why a POS helps reduce group anxiety rates and give a helpful hand.
 Surely, it wouldn't be accurate to confirm that no errors at all should occur in the presence of a POS, but error reduction is guaranteed for sure. Make sure to train your staff on how to use POS systems properly before you integrate it into your business. It will take some time depending on the learning capacity of your staff, but it's worth it!
Pro Tip:
This point is related to the previous one: training your staff!
Remember! The most complicated POS system is not necessarily the best system for you! Try to invest in a POS that is user-friendly so that your staff can get used to it fairly quickly.
 You may have older staff who are more familiar with cash registers and traditional methods, so don't make it too hard for them! Choose a POS that is at once not too advanced for your business type, but can also help it grow. 
There are good, affordable POS systems on the market, so make sure to make a smart investment and always get a demo of the software both online and in person. 
Bar & Nightclub POS Systems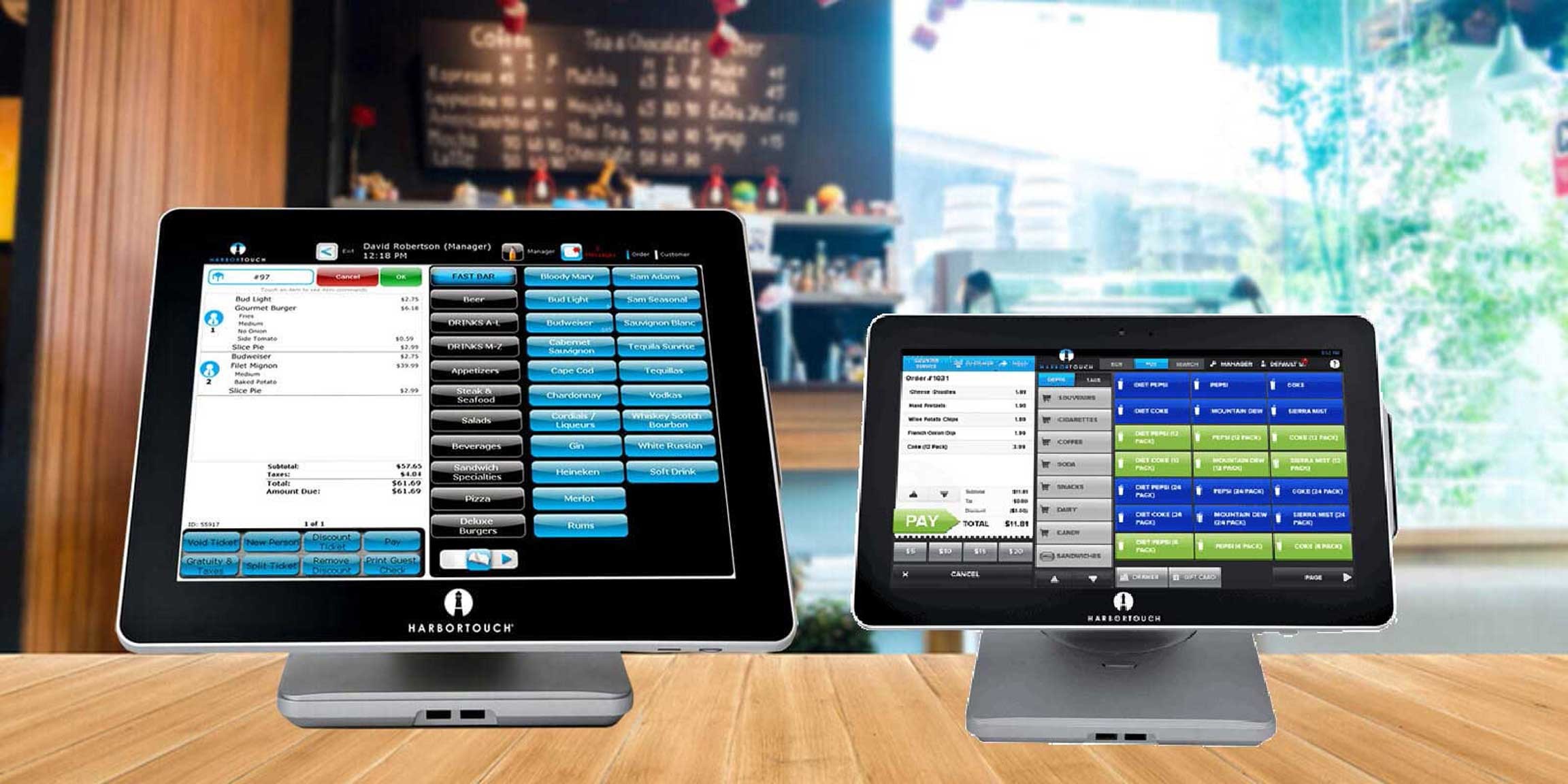 There is certainly POS software that is designed specifically for bars. However, it would always be a smarter idea to opt for a POS that can both manage restaurants and bars at the same time. Who knows? You might switch from a bar business to a restaurant business, or vice versa.
 You might as well have a combined restaurant-bar business, so it would be a bad choice to have a POS that is only specialized in one or the other. Most POS systems in the market can get the job done as well as a specialized POS would. 
It is important to understand that bar management can get as tricky as restaurant management, and bars can indeed get really busy, especially on the weekend. For that reason, you'd need to work fast. What we recommend focusing on in this case is the speed factor. 
You need the fastest hardware and software out there, fast enough to process credit cards and other payment methods, and fast enough to help a customer save some time to escape a miserable date or join their friends! 
Make sure to find a POS with the preauthorization feature that manages payment, speed functions, reordering rounds, and fast checkout. Quality matters, and so does your budget! So find yourself a point of sale that reports back labor cots compared to sales and keeps track of your taxes. For that to be done, you will need online access to the reports of your labor costs and sales.
You don't need a luxurious, crazy expensive POS for this, as most POS systems are excellent at saving time (which is why they were made in the first place!), but do consider purchasing a POS than can multitask and prove efficient in more than one domain! 
Pro Tip:
We can't stress enough how important a wireless connection is for a bar POS system. You will need a plan A, a plan B, and a plan C, because business life is always so unpredictable!
Plan A: Get a good, trustworthy wireless network infrastructure to manage orders and checkouts.
Plan B: a backup internet connection as a backup plan if your internet fails you.
Plan C: Set an offline option to take orders. Bear in mind that payments are not included in that option as mentioned in the PCI security standards.
Prepare yourself for all possible scenarios and don't rely on a single plan thinking that everything will always go as planned! Having more than one plan at hand is professional and can spare you and your staff unnecessary panic! 
Retail POS Systems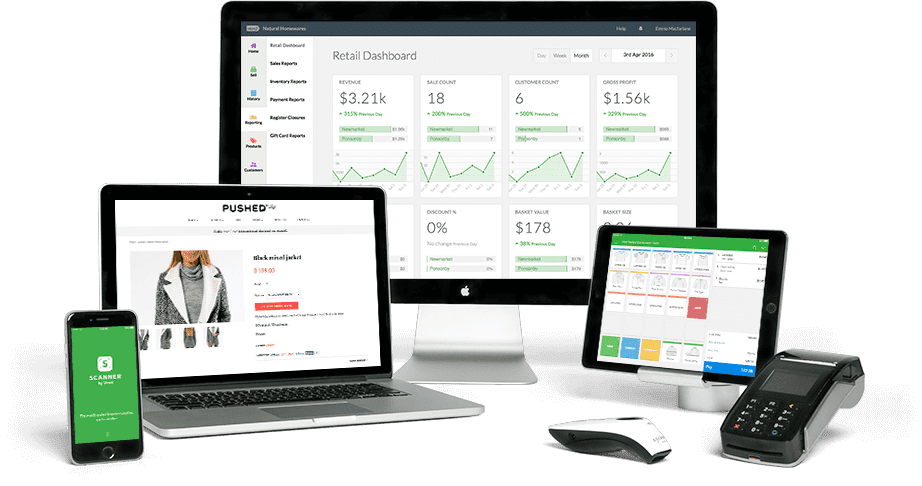 Remember when we said that using a POS for both restaurant and bar businesses was a good idea? Well, we can't say the same about using a restaurant POS software for retail shops, or vice versa! 
While you wouldn't need a special POS for a bar, you would most certainly need a special POS system for retail businesses, and this specialized POS is called POP (Retail Point of Purchase). 
It is extremely unadvisable to use software that claim to be cross-platform even if you potentially plan on changing your business type. The reason being is that retail businesses require some particular features that restaurant and bar-oriented programs do not offer. 
Such features include, for example, color and size matrixing, layaway, gift registry, and, most importantly, a digital or barcode scanner for weighing and scanning items. Have a look at Harbortouch Checkout system! It's one of our recommended options.
Whether you plan on running a grocery shop, clothing shop, or liquor store , etc. it's better to have a good understanding of the features needed in your POS based on your business type. Costs and features are going to vary, even though there are endless options of retail management systems on the market. 
Are you searching for the best POS system for your retail store? We've already done it for you! The following is a summary of our selected top 16 features a retail POS system should offer your business: 
Mobile and cloud-based technology 

Software customization and support

Different payment methods such as credit card processing

Inventory tracking

Color and size matrixing

Gift registry 

Layaways

Purchase orders

A sales reporting feature (PARAMOUNT!)

Digital scales (which Bar and Restaurant POS systems do not offer) 

Barcode scanners 

Multi-store scalability (needless if you don't have or plan on having multiple locations)

Customer database

Commissions for employees

Product variants

Hardware support
Pro Tip
Consider other people's feedback before you purchase a retail POS. There are many options on the market, but this doesn't mean they will all work for you. You can always ask retailers' opinion on their POS systems. 
For example, if you're planning to run a clothing business, it is unlikely that you'll need a digital scale, or you won't get much use out of it, if ever, so you'd be better off prioritizing another feature. 
Ask around, watch online demos and tutorials, and check the retailers that are similar to yours to have an idea about what you exactly need without ending up splurging on an expensive POS system that has all the features –except the ones you actually need!
Small Business POS Systems
Now, how about we give small businesses some attention? Yes, even small business also need a good, functional POS system! Point of sale systems that are designed for small business are everywhere! The market is flooding, and you can spend hours and hours choosing the best small business POS for you! 
The good news is, most of these POS systems are user-friendly, so they are app-based and you can find them on mobile platforms! While using cloud-based systems is not the best idea for bar businesses because of their inability to manage data overload, small businesses can make a good use of tablet apps, as they are designed to be light, flexible, and cost-effective.
We care about your wallet, and we are well convinced that investing in a luxurious POS system for a small, easy-to-manage business is not the best idea, so you're always better off with a point of sale system that is not too advanced for your business type, but can nevertheless help it grow. 
With that being said, we recommend being smart with money and rely on a mobile POS, especially if you don't manage enormous amounts of volume on the daily, and don't necessarily need a ninja's speed to get the work done (unlike restaurants, bars, or large retailers). 
Don't worry- many mobile apps are surprisingly all-inclusive and can replace an expensive touchscreen, so don't underestimate them! You can really get away with using an iPad or any good tablet to run a café, a coffee shop, a little restaurant, or a clothing store. 
Pro Tip:
While we strongly advise to opt for the POS system that best suits your business type, it does not mean that any cheap POS would get the job properly done. Yes, the market is screaming POS machines and software, but it doesn't mean that all of them are decent products.
You want to find a products that suits your needs and, again, helps your business grow. In our opinion, it is always best to spend a little more on a POS that offers the required features and more for a reasonable price, than purchase a cheap POS that might get the job done for a limited period, but will make you spend more money to add the features you need as your business grows.
Cloud and Mobile POS Systems
Let's talk more about cloud-based POS systems because this concept can be stranger to some, and ambiguous to others. Firstly, you may notice that mobile and cloud POS systems are used interchangeably. Even though they are very similar, it is still necessary to be able to tell the difference between them. This may seem like an unnecessary piece of knowledge to you, but trust us, at this point, all types of POS-related information are welcome!
Cloud-based software runs on tablet POS. one of the most striking qualities of this method is that it's extremely cost-free. You won't need to use expensive onsite servers for data management. As for MPOS, they are a subcategory of could-based POS and they run as mobile applications, such as iPads, Android tablets, and even smartphones (but make sure they are smart enough!).
Cloud-based POS systems are modern, light, and flexible methods that guarantee efficiency and save your wallet from unnecessary expenses. However, you need to remind yourself that this method does not provide much data storage. They record information on multiple terminals rather than a single central terminal device.
We have summarized some advantages and features that cloud/Mpos systems offer:
Mobility: when you are at a vendor show and need to make immediate decisions, a cloud POS will always be your handy tool because it allows you to be "mobile" as you accept orders and payments.

Easy to use:  cloud and MPOS systems are easy to use because they are user-friendly. Your staff is already familiar with apps, so it would take them much less time to learn how a cloud POS functions than it would get them to familiarize themselves with advanced, alien systems.

Easy access: You don't have to be physically present in front of your POS machine to run your business. All your data is stored on "the cloud" server, so you can always access your data anywhere and anytime.

Software updates: we all know the pain our wallets go through before paying thousands of dollars on software licensing. Cloud POS systems have your back! They are quality software that only cost monthly subscription fees. 

Quality support: while agreeing to the Software-as-a Service policies, and as long as you are a paying member, customer service will always be there for you. Tablet and mobile industry has come such a long way to provide great quality support that is always ready to save your business and answer your questions!

Latest software versions: the app/program you use will always be the latest and easiest to use, as regular software updates are always recommended for you. Don't ignore those updates! They are free and helpful!
It is extremely important to take into consideration your priorities, even though you could be tempted to just buy a mobile POS and ditch the other options. Remember, this method has its pros and cons! It only works with excellent internet, and is only needed when you actually need to work away from your shop. Otherwise, it will bring more harm than good! If you want a safe option, knowing that you don't have the best internet and you don't need to leave your shop at all, just get a regular POS machine.
Pro Tip:
We can't stress the internet speed enough! Make sure to run a speed test on your internet. If it doesn't meet the requirements, then get a faster internet plan (if you're still willing to purchase a mobile POS system) and ask your vendor what plan B you can get out of the system if the internet interrupts or goes out. Always make a plan B, no matter how secure you think the method is!
Salon and Spa POS Systems
Not only bars, restaurants, and small businesses require a POS system! The salon and spa industry has grown so much that online employee scheduling, inventory management, and employee management are vital elements to have. If you plan on running nail salons, hair salons, or spas, you should be ready for heavy data volumes (which is a good thing, after all!), and that's why a special POS system is necessary.
You are likely to have familiar customers who regularly frequent your salon, so it would save some time to remember what kind of style they usually opt for. And because human memory can only handle so little, you need a machine to remind you of appointments and customers' database. 
Not only will you sound professional for remembering the client's favorite style, but you'll also keep your memory fresh and organized. As bar POS systems specialize in speed, nail and hair salon POS systems specialize in scheduling.
 This explains why many nail and spa POS systems crossover for barbershop and gyms business types: they all require an appointment calendar with inventory control, which is a missing feature in small business POS systems, for example.
Pro Tip:
Just like restaurants and retail shops, salons come in many sizes and levels. So here we are once again recommending a POS system that's not enemy to your wallet and goes hand-in-hand with your business type.
Consider Square POS, which is user-friendly and affordable. However, if you are a bigger salon with complete sets of staff and heavier appointments, it would be best to purchase a system with all the relevant features such as Harbortouch Salon and Spa.
How do POS Systems work?
Now that we've clarified the different POS types, let's go back to basics: how does it actually work? Simply put, POS machines are used to keep track of sales and accept payments. Are they different than cash registers? Of course they are, however, the common point is that both of them have (more or less) the same function and purpose. The difference lays in practicality, flexibility, and diversity of options and features.
In order to familiarize yourself with the process, consider the following features:
How does a Point of sale works?
Payments: since you need to be ready to accept all possible methods, including credit card payments, you should ask your POS provider to explain the different types of merchant accounts. A merchant account is needed to accept credit card payments from customers, so it's vital to create one and integrate it with your point of sale.

Programming: your machine needs a software, and the software needs to be programmed. Start off by preparing a menu and a list of items that you're going to use in your business, and then give them to your vendor and ask them to program your POS for you for a fee. Can you do it yourself? Yes! But this process is time-consuming especially if you have a big volume of offers and items, so make sure to familiarize yourself with the program before you start your business.

Installation: POS installation requires a professional, so we don't recommend that you waste your time and energy trying to install it on your own. As most companies offer installation services, we highly advise you take advantage of them even if it costs you a little more. It's very important to have the system installed neatly for a good start. Technical issues is the last thing you're going to need in your business!

Training: what's more confusing than an owner or a staff having no idea about how their machines work? Even though most modern POS systems are user-friendly and shouldn't take a long time to master, you still need to gather your staff and teach them how to use the POS system. Many companies offer online trainings, but it's always best to have your staff present.

The Setup: not all software and hardware components are compatible. Every combination depends on your business type: running a restaurant? You need a POS hardware and software dedicated to restaurants, and so forth. Both the hardware and the software systems are not interchangeable, so find a trustworthy POS provider to assist you with the most appropriate POS for you.
What is a mobile point of sale (Mpos)?
If you are someone who is always on the go and need a portable POS, then mobile POS (mPOS) is your ideal system. It is an app-based wireless solution that you can run on you iPad, Android tablet, or even a smartphone.
 The top feature of an mPOS is its mobility, so you can conduct your business anywhere you go. Both large businesses and retail shops use mPOS for its convenience, and we recommend that you check out TouchBistro if you're planning to have a mobile POS for your restaurant.
Not only are mPOS systems less expensive than traditional POS systems, but they also seem to be customers' preferable options because they can see the prices and images on the tablet without having to move off of their table. They can also use them for payment transactions, too! MPOS systems look modern, light, and flexible.
While mPOS systems are light and extremely practical, the one risk you might run into is that of the internet speed. Since it is a wireless software, you'd need the best internet connection there is so that your business can run smoothly and without any bad surprises.
Don't forget to do enough research on mPOS. There are hundreds and thousands of options on the market, but that doesn't mean they will all work for you. Make a list of your preferred features and budget, and select your mPOS accordingly. Watch online demos, read feedbacks, ask for advise, but by no means should you purchase an mPOS without doing any research.
What is a POS payment or POS transaction?
Any transaction that occurs within a business is called a POS transaction. When money is exchanged for any type of product or service, a POS transaction takes place. Cash, credit cards, debit cards, and mobile payments are all forms of payment.
There may be a confusion between the term POS (Point of Purchase) and POS (Point of Sale). A POP is the actual, physical place in which the transaction occurs. It can be a restaurant, a store, a department store, etc. However, a POS purchase can happen anywhere, especially with the mPOS method. 
Mobility is one of businesses' most wanted features since there are mobile businesses such as food trucks and traveling vendor shows, POS and POP can be used interchangeably, but it's always best to have an idea about the differences between them. It's part of the business!
What is the Purpose of a POS
A POS system is your number 1 most reliable employee. It helps yo process payments and track sales, and it's one of the most secure options in the world. It helps everyone get the job done faster and smoother and helps your business grow, too! If it doesn't and seems to slow the entire business down, then maybe it's time for it to go. There are always better POS systems on the market.
Always make sure to do the necessary research before purchasing your ideal POS. It should not tear your wallet apart if you run a small business, but it should also be good enough to store all the data you need to expand your business. The priciest POS is not always the best option for you, so try to find a budget-friendly system with all the features you need.
Frequently Asked Questions:
It is always safe to assume that the reader still has unanswered questions about POS systems. The internet can be confusing, and the market is overflowing with POS products! The following is a list of the most frequently asked questions:
What Does the Term POS Stand for?
POS stands for Point-of-Sale, and t refers to the systematic transaction that is performed between the customer and the merchant. You may also come across the term POP Point-of-Purchase, but this terms refers specifically to the physical space in which the transaction occurs, such as a retail shop, a restaurant, etc.
How can we define a POS?
Simply put, a POS is a terminal where transaction takes place. It is a combination of hardware and software systems that manage different payment methods as well as other tasks.
What is a POS Example?
A POS system is composed of a POS hardware, which is most commonly a touchscreen, and a POS software, which varies according to the business type. A more traditional version of POS is cash registers, which are considered relatively bulky compared to iPads or Android tablets.
What are the Different Types of POS systems?
There are as many types of POS systems as there are types of businesses. The most popular types are iPad and Mobile POS (also referred to as Cloud POS), Android tablets, and traditional touchscreen POS. most modern business prefer flexible POS, which explains why there is a general preference of Tablet and Mobile POS.
How Does a POS Work Exactly?
When a customer orders something (food, an item, a service), your POS machine accepts payment, processes it, and saves it in its database. In order to help you track your business and performance, an ideal POS system will record and save the transaction once complete. 
How Expensive Are POS Systems?
the cost of POS systems depends largely on the business type as well as the features needed. Approximately, an average cost of a POS machine would be around 1.300$ for hardware and 70$/month for software subscription and potential updates. Installation fees may be included, so the cost will also vary accordingly.
SUMMARY
POS can mean different things, from banking to slang to colloquial expressions. The one that matters here is Point-Of-Sale, but feel free to check the other references! They could save you a lot of time during online research! Surely, there are hundreds of POS products on the market, so it is only normal to wonder which is the best for you! 
We hope we've discussed everything related to POS systems in this article: the definition, the main types, cost, installation, recommendations, tips, and so forth. If you still have any questions in mind or have something to bring to the table, let us know! Our team will be more than ready to assist you!
Best POS software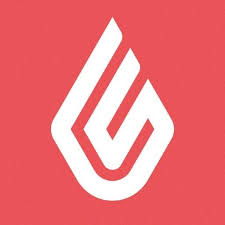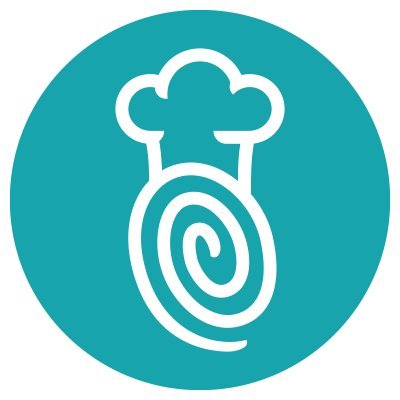 About the author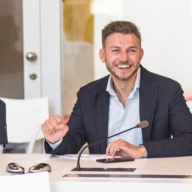 Maurice
Maurice is editor in chief of Canada POS and has been in the software business for a long while.